The Expand Experience Introduction
Every time someone contemplates going through a remodel, there are a few initial fears and thoughts that come to mind.
Who will be in my home for long periods of time? Will they take advantage of me? Will it take a long time? Will I have to leave my house? Can I trust these people to be inside my home? Will there be surprise fees and costs? What aren't they telling me?
These are very valid questions to be asking! A remodel can be a very lengthy process and it is a hard lump to swallow to allow multiple people into your house for long periods of time. A level of trust needs to be made to make you feel comfortable before ever initiating this process. It is especially scary when you read stories of contractors taking money and taking advantage of their customers. You need to know the people that are changing the place you call home, are reliable and trustworthy. To help alleviate some of these fears, the team at Expand Inc. offer an open door policy and concierge service. From step one, you will know exactly who we are, what we are asking of each other, and YOU are the one checking the Yes boxes to move on to each stage.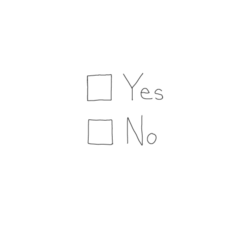 From the very first phone call, we like to go over our entire process with you as a valued customer. There are no secrets and no hidden agendas. Expand is a family owned and operated company and we like to treat our customers as if they too were our family. We know how important your homes are to you. Most of us used to share a home together anyways! One of our owners started with a one bedroom house and built it up to accommodate a 7 member family! We know what you're thinking: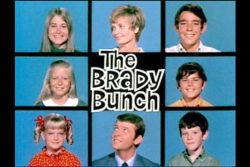 Our company is full of brothers, sisters, uncles, parents and grandparents. Our customers all know us by name and we speak to many of them LONG after we are finished with their projects.As a way to stress how much we want you to know who you are working with, we decided to do a mini series of videos to introduce who we are and what we love to do. From introducing our owners, to talking about our design and construction phases. We will be answering questions regarding remodeling, aging in place, design process, and even introducing our members and what we each contribute to our team. We would love for you to become a part of the Expand Experience and also a part of the Expand family. If this is of interest to you, feel free to visit any of our other social media accounts or call us by clicking our phone number in the top right corner! Don't like phone calls? That's fine, feel free to send us a message through our Contact Us page! We will get back to you within the next business day!Now, as we have said before: Here is our very first Introductory Video on the Expand Experience. We hope you feel free to ask any questions you would like answered! As mentioned in the video, here is a link to the recent publication by Kyle Peveto of the Advocate that we were featured in for our Sensory Room Project:

"Designing a space for all the senses: Baton Rouge builder creates sensory room for young autistic boy" by Kyle Peveto

Thank you for your time and we hope to see you for our next video! -Meagan Ashley